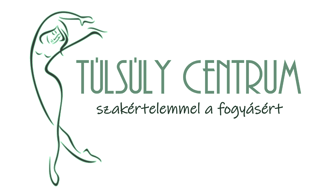 Dear Visitor, You are reading the abbreviated data management information of Túlsúly Centrum Kft. (hereinafter: "Our Company").
Our company declares that it independently handles the personal data and information voluntarily provided by visitors to the www.tulsulycentrum.hu website in full compliance with current EU and Hungarian data protection legislation. If necessary, we process the personal data we manage with our own technical tools. Your personal data will be sent to us by filling out the registration form on the website. In this context, you provide your name, telephone contact information, and email address because you want to contact us personally, because you want to use one of the health services we offer, or you want us to contact you. During the questions on the registration form, we have tried to ensure that your personal data is handled only to the extent necessary for the use of the health services displayed on the website, and in accordance with your instructions, and at the same time the GDPR (General Data Protection Regulation) - European Parliament and Council (EU) 2016/679 Decree (April 27, 2016) on the protection of natural persons with regard to the management of personal data and the free flow of such data, as well as CXII of 2011 on the right to informational self-determination and freedom of information. Act (hereinafter: "Info TV"), and Act XLVII of 1997 on the management and protection of health and related personal data. be carried out in full compliance with the applicable legal provisions of the Act. Only our own employees can access the data processed in connection with your visit to the website to the extent necessary for the performance of your duties, the fulfillment of the health services you need, and to answer any questions or comments you may have. Your data provided during the registration process will be used exclusively for the purpose indicated therein and will not be combined with a database from another source. The personal data provided during registration are treated confidentially, unauthorized persons cannot access them. Our partner, Duna Medical Center, will receive your personal data if, after the information provided by us, you decide to use the healthcare service we offer. If you decide not to use any of the services we offer, we will delete your data from our database without request. In accordance with the data protection law, you have the right to request information about the management of your personal data at any time, and you are also entitled to modify your personal data or request their deletion.
Dear Visitor, You have read the abbreviated data management information of Túlsúly Centrum Kft. If you wish to read our Company's Data Management Policy in its entirety, please contact us at the following email address: balloaniko@gmail.com.